Over the past couple of weeks, we have been discussing with clients their research and insights plans for 2023. The surprising observation is that, often times, there seems to be a fragmented and episodic approach to insight-generation. Also quite concerning is that a majority of their spend is being allocated to research that will evaluate performance of their marketing programs.
In our experience, a plan with discrete evaluative methods alone leaves a lot of opportunity on the table. Brands instead should be building an integrated, cohesive, and inspiring learning agenda that not only evaluates but is also highly generative. Doing this improves the odds of unearthing future-proofed insights that can spark transformative outcomes for your business and brands.
To help deliver on this, you need a new kind of a strategic insights consultancy. One that is purposefully built. Here is why Shapiro+Raj could be the right partner for you: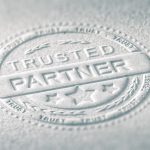 A Client-Centric Culture with Dedicated Client Teams
Unlike many other research agencies, we do not have a sales force that calls far and wide for opportunities. We only work with companies that we have existing relationships. This allows us to have teams that intimately know their clients and businesses. Due to this knowledge, there is no learning curve. We can activate programs quickly and efficiently. Also, because we have preferred relationships, we don't need time to deal with MSA issues. Knowing the clients' business allows us to use the smartest, most focused methods to get to the right answer quickly and efficiently.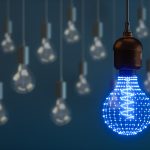 Access to the Best Tech Tools Paired with Innovative Methodologies
We all know that technology helps save time. However, technology needs to be paired with the right methodologies to ensure that speed is grounded on scientific rigor. Our proprietary methodologies are based on behavioral economic principles that integrate system 1 plus system 2 thinking; are a hybrid of qual + quant; and are not just evaluative but also generate deeper insights faster than traditional research approaches. We pair these methods with the right technology from curated industry tech leaders to get to market-ready insights faster. Additionally, our proprietary ML/AI app, S+R AQuA™, allows clients to use their prior qual research to answer questions today. For one client, we were able to answer five strategic questions for their new CEO, in less than a week, saving $80K and 6 weeks of planned research, plus earning serious agility creds.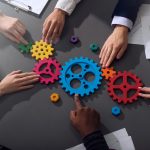 Staffed by Credentialed Scientists and Battle-Tested Strategic Brand Planners
All projects, whether they are big strategic projects or quick and agile dipsticks, are staffed by an integrated team. This team of scientists use social science rigor to dig for insights in partnership with brand strategists who transform these insights into market-ready actions. This gives our clients the ability to activate learnings quicker than other research companies. As an example, we helped a consumer brand develop a transformative brand and business strategy in 67 (working) days, founded on an integrated learning agenda that included six different research projects with over 10,000 respondents.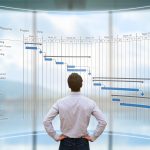 Supported by a Project Management Team and an On-Demand Portal
We are one of the few consultancies that has a dedicated field and project management team to support the execution across all stages of each project.  This allows our insights team to stay focused on digging for the right answers.  Additionally, an on-demand S+R Portal helps our clients and teams, confidently stay on top of all the moving parts of each project.  No more waiting for answers via email and playing tag.
This is why we are ranked as the #1 Strategic Insights Consultancy (GRIT 2022), and in the Top-25 Most Innovative companies in the industry five years in a row. A perfect blend of art + science, empowered by technology, purposefully designed to help you spark transformative outcome with the power of insights and foresights.
If you are interested in meeting together in the New Year and discussing how we may help partner with you to drive business impact, please pick a time that works best for you via this link. Excited to explore together!